To all who missed seeing his pictures, just to let you know that Julius says "Hi!"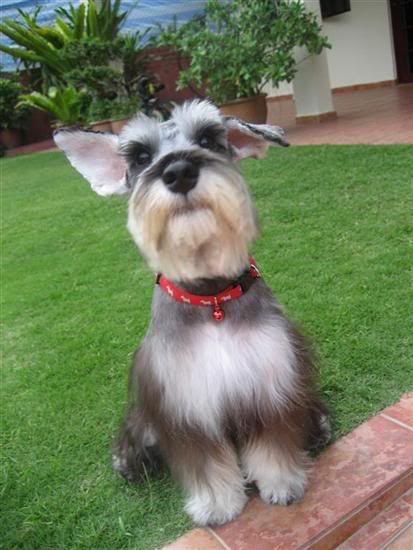 "Yes, I know I am gorgeous!" (heehee)
I can't really believe I am saying this but for once I can identify with parents who complained that their child grew up too fast, too soon... This is exactly how I am feeling with Julius. It seems like just yesterday when he was like this....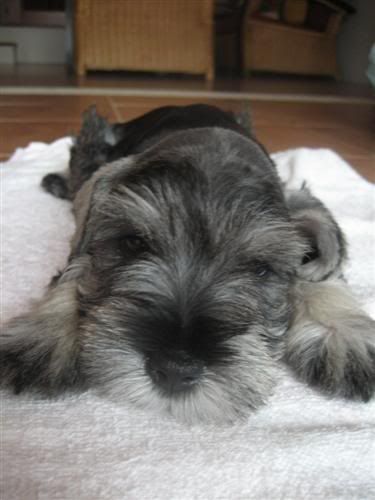 and this....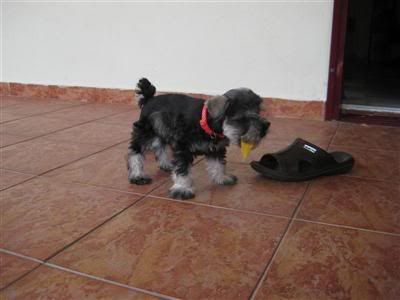 Check out his cute "cotton ball" tail.
This photo was captured by my nephew, Amos when I was practicing with Julius with his
"wave good bye"
trick. I was rather tickled with what Amos wrote in the dialogue box.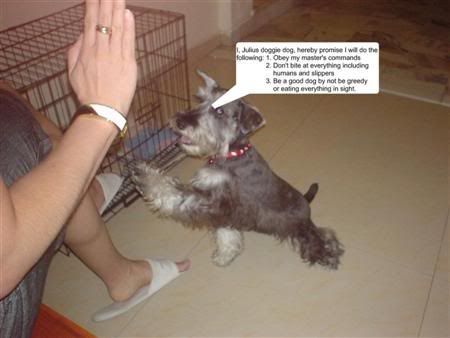 Julius, taking "oath"
Here's what it says if you have difficulty in reading the dialogue box:
"I, Julius doggie dog, hereby promise I will do the following:
1. Obey my master's commands.
2. Don't bite at everything including humans and slippers.
3. Be a good dog by not being greedy and eating everything in sight."