HK, a haven for shopping, particularly for a shopaholic female. I was there recently for a short weekend business trip. Because it was a business trip, understandably I didn't have much time to shop which worked out fine for me because I am trying not to spend too much before my trip to Paris next week...
So instead of fashion items (although I scored a few irresitable buys), my shopping loot this time is made up of mainly "special" food items that are uncommon in KL.
First of all, baking stuff. I was delighted with the baking supplies section in C!tySuper supermarket. So many interesting baking stuff although it is not even a proper baking supplies shop.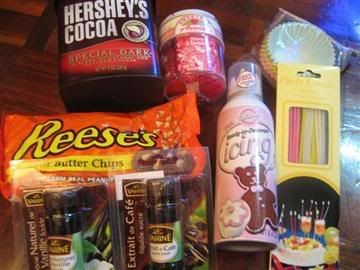 Among the stuff that I got was Hershey's Special Dark Cocoa Powder, a combination of natural and dutch-processed (

for some reason, Hershey's Cocoa Powder is no longer available in KL

), Reese's Peanut Butter chips, Vanilla and Cafe extracts from Vahine (these were on mark-downs), "Ready-to-Decorate" Pink Icing with interchangeable nozzles from Wilton's, cupcake holders in 4 different pastel colours from Wilton (the colours are so sweet!), a bottle of 4 different sprinkles and a box of party candles. I was tempted to buy the pure vanilla paste but it's expensive at about RM80-99 for a rather small bottle. Wanted to splurge on Ghirardelli Cocoa Powder too but then I convinced myself that I would be happy with Hershey's Special Dark instead.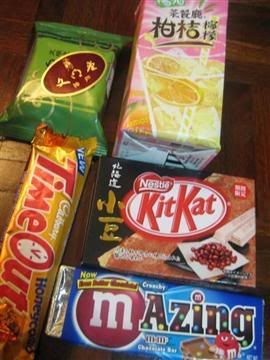 Next, special edition confectioneries such as Red Bean KitKat (

this is real good!),

Honeycomb TimeOut, Dark Chocolate M&Ms and Hazelnut Truffle KitKat bar (

not pictured, are these available in KL?

) and a bar chocolate studded with miniature M&Ms (

not pictured

). Also pictured is a slice of Japanese Green Tea Castella cake (a type of sponge cake popular in Japan), and a packet of sugar-free mandarin orange tea.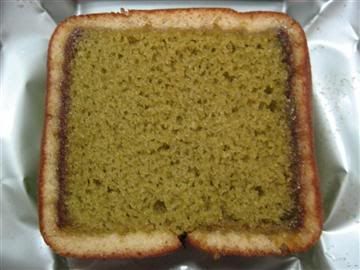 Japanese Green Tea Castella cake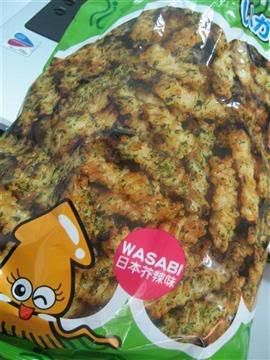 I also like this particular snacks. Wasabi-flavoured honey cuttlefish twists, they were pretty addictive.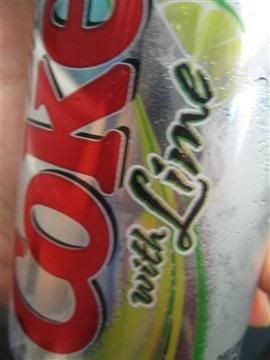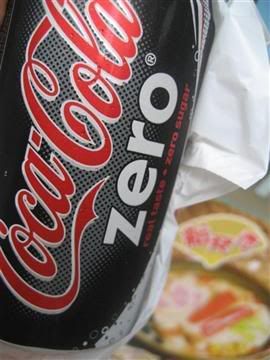 I am a fan of Diet Coke (

to the horror of some of my friends

) and there were a couple of Diet Coke in HK which I have never seen before.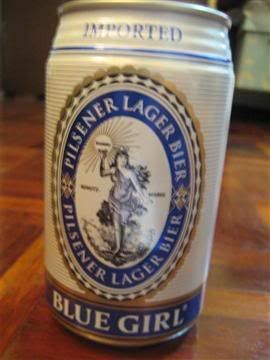 I also like this beer that a friend introduced me too. Very light and smooth.
Special mention has to go to MUJI (

sorry, no pics

). Their food (snacks) section is real good. I particularly love their mini custard puffs (these seems to be very popular), chocolate covered cereals, white chocolate covered strawberries, cheese cake bars and yuzu-flavoured hard candies. All are surprisingly tasty for a re-packed food. They have tons of other stuffs as well.