Meet my sweetie, Julius. A 7-week mini schnauzer (salt & pepper) . Totally adorable!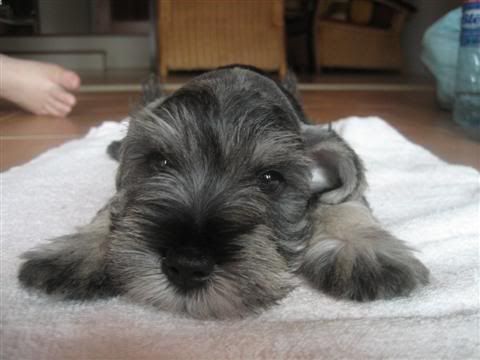 He has a brother too, Caesar whose coloring is black & silver.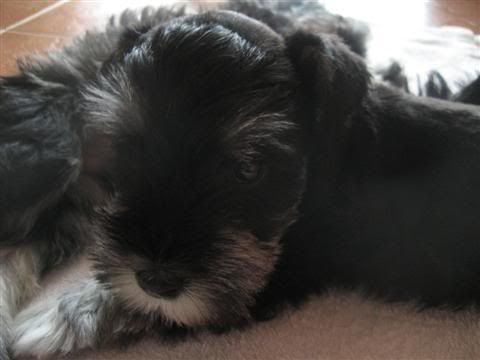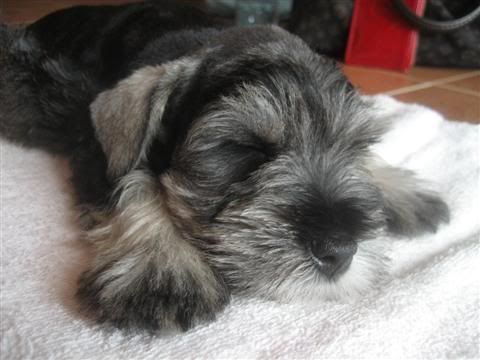 Loves to sleep and cuddle with his little brother (who although smaller in size, is by no means meeker in character).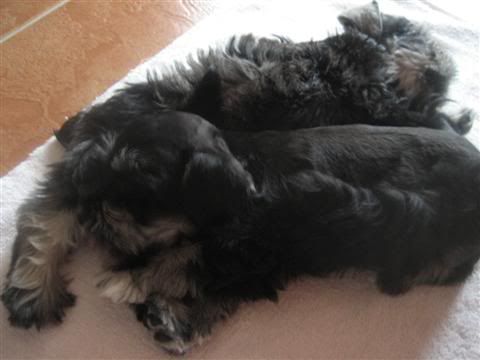 And gorges on food during meal time like there's no tomorrow.
Note to self:
Must, must teach him better table manners...!