More pics of Julius during his first week in his new home. Getting bigger (
and fatter
) day-by-day, not to mention that he's also getting bolder and naughtier. Like his pedigree, Julius starts showing his stubborn (dominant) streak. Also widely inquisitive as seen here in his inquisitive stare.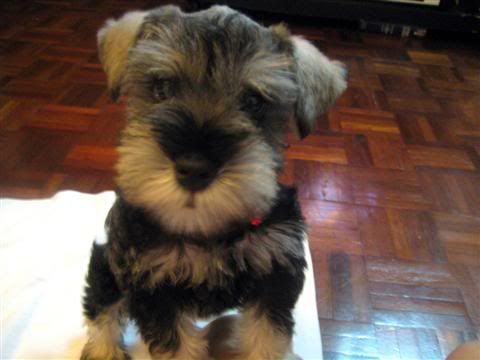 Aiyo, so cute hor....
Unfortunately, Julius tends to wake his mummy up in the middle of the night with his call to pee-pee, a habit I am trying to do something about, else my dark under-eye circles might just become permanent! That means no food and drink after 9pm. A tip I picked up from my sister-in-law to prevent the bed-wetting habit of one of my nephews.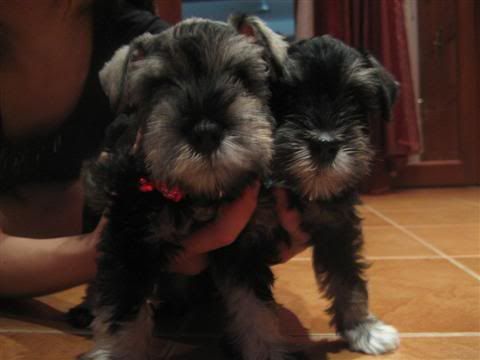 Last picture with little bro, Caesar before leaving for his new home.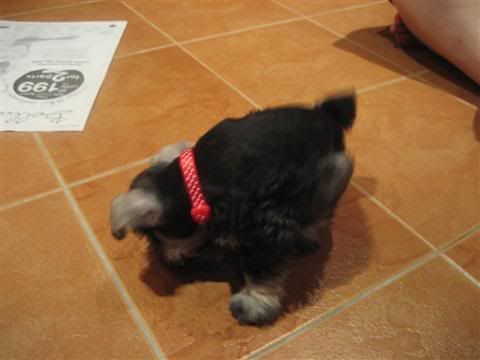 Look at his rump, I swear that it gets rounder every day....*lol* He just might need to go on a puppy diet soon...haha.
One of his all-time favourite past-time: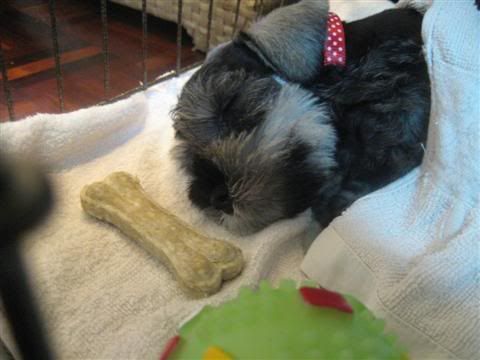 Snooze pic #1:
"Rock-a-bye baby, on a tree top...."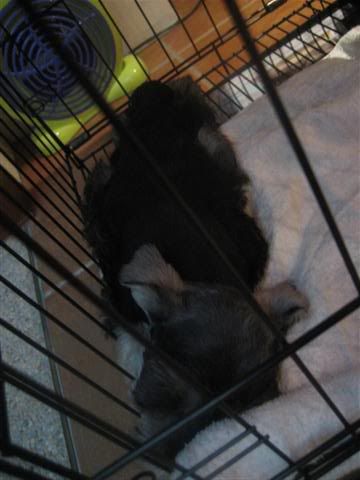 Snooze pic #2: "Superman (superdog) pose"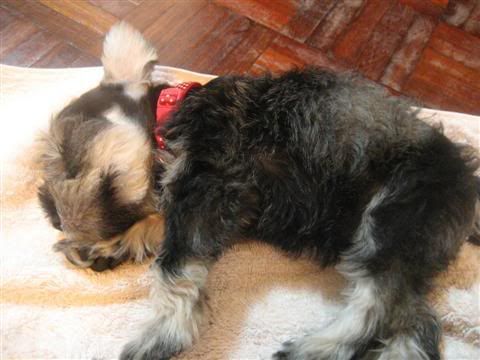 Snooze pic #3:
Hmm..., he might just really be a lamb in disguise....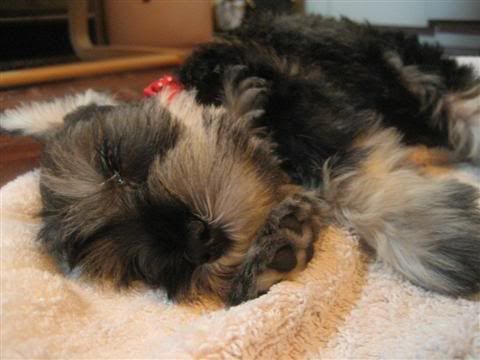 Snooze pic #4: Dead to the world when he's sleeping...
Ok, till next time...