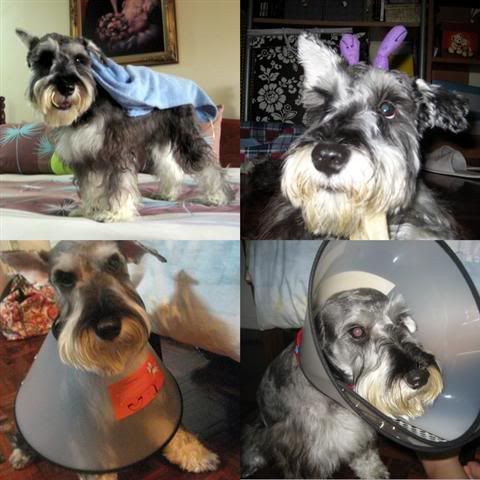 Put a dog in a house with 4 kids and the above is what you get. In addition to the daily chaos that results from 4 kids and a dog playing together, little Julius also gets to be (although not by choice) the dog model for canine fashion as created by the kids. Ranging from "
Superdog
" to "
Playboy
" (
I mean "Playdog")
plus the various ways to wear the much-detested
e-collar
. Can you tell that this is definitel not one of Julius' favourite games?