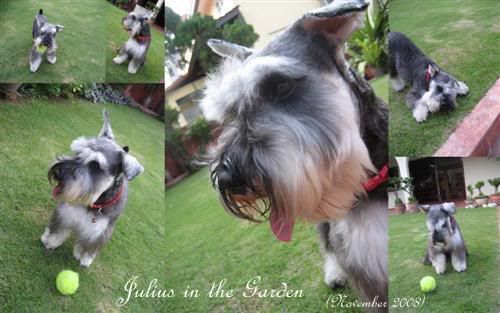 Julius
loves his playtime in the garden. He has come to treat the garden/lawn as his personal territory. Even from inside the house, he would lie down near the sliding door with an open view of the garden. At the first sight of any creature that happens to cross his precious territory, he would sprints off to chase the creature away!
Some tickling fun that I saw this in the dailies the other day. I am sure
Julius
would appreciate the
humor
.