Nescafe 3in1
undergone a revamp not too long ago. Packaging was changed and taste wise, was changed too (supposedly for a
new and
"improved"
taste).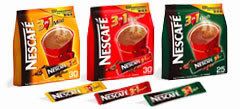 The new Nescafe 3in1
I do not know what they did to it but I couldn't taste any "improvement" in my favourite coffee premix,
Nescafe 3in1 RICH
. The new one has "this" scent to it which reminds me of the "Tongkat Ali Coffee Premix".
Blech...!
Not as good nor as rich as the old version although there's
one
"
improvement
" with the new version -
it has fewer calories than the old one. *grin*
Give me back my
old
Nescafe3in1 RICH..............!
boo..hoo...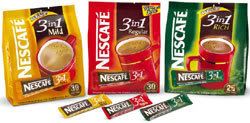 Nescafe 3in1 (previous version)
PS: I tasted the new Nescafe 3in1 ORIGINAL and I really think that the "old" one was better too.